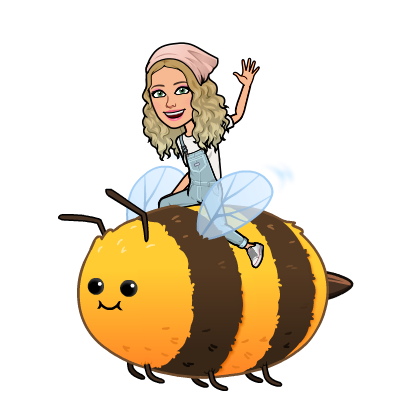 Hello there everyone!! It's Kaelyn@ Kaelyn's Life and Stuffed Stories here today to share with you all,

HOW TO HOST A GIVEAWAY!!
Hosting a giveaway can be SUPER SUPER fun and is a great way to interact with your fellow bloggers and readers, as well as small businesses.
Are you ready to hop on!? Let's go!!
First, the basics of setting up a giveaway. 😀
Bloggers host giveaways for many different reasons. They will host them to celebrate milestones such as celebrating 100+ followers, 5 years of blogging, or they will just do it for fun! Whatever you decide to do, be sure to let you readers know why.
Making rules is always important. You need to give people a deadline and ways for them to earn extra submissions such as 1+ extra for sharing this on their blog or with a friend, +1 for commenting, +2 on social media and etc! Have a way for them to show you that they did it such as a link to their social media or blog post, or it won't count. And well, you can see comments on your blog, so that's one not as hard.. unless it went to spam.. but anyways..
Be creative and the rules can differ on what your giveaway is about, which I will get into in a minute.
Also, your readers need a way to be able to sign-up for a giveaway. I highly recommend using Google Forms. They are super easy to use, customize, check responses, and to close it off when you are no longer accepting entries.
To help make your giveaway POP and to build excitement, be sure to share photos of the prize or what they will be winning! If you are partnering with a small business (getting more into that in a minute 😉 ), you can maybe do a review on their products and ask if you offer a discount code.
And.. be sure to make a super fun graphic design for your giveaway!! 😀 If you ever need help with designing, be sure to check out the FREE services on the page of the Living the Blogging Life Design Team.
Overall- there are 3 big ways that you can host a giveaway!
Partner with a Small Business/Sponsor
Do a Virtual Prize Giveaway
Make it or Provide the Items Yourself
And.. how do you pick a winner?!
Let's talk about those in a bit more detail! 😉
Partner with a Small Business or Sponsor!
Sometimes it can be hard to find a small business or sponsor to partner with for a giveaway, but if you keep looking and searching you can normally get a positive response eventually.
Although, if you are more of a newer blogger ( or a not as new blogger), I would recommend going to small online businesses such as one on Etsy or possibly a local one in your community. If you know the business owner or are friend's with them, I would got to them first! If they are not able or don't want too, no worries! Keep trying! The smaller the business, is a great place to start for your first ever time doing a giveaway. Because if they are new, a giveaway might work out super well for them because it gets their name out there!! 😀
I would not go to like Pura Vida or Nike for your first giveaway. 😉 Start small and work your way up! 😀
When asking for a sponsor- be sure to talk about who you are, share a link to your blog, tell them why you are doing a giveaway, and what you will do for them. And possibly request an item to giveaway, or just accept what they can offer. Be flexible, but don't settle for not fair terms, such as bad quality or bad service! 😉 😀
Some questions to consider- Will you buy one of their products and do a review on it? Will you put their logo and their link on the side of their blog?
In exchange for a free product to giveaway, it's good to give them something back in return as a thank you. You could also ask about doing a discount code.
It's where they give you a code and you can share it to your readers saying something like, "Use code 1234 to get 10% on a purchase at Billy's shop. It's good until March 10, 2021!".

And, you can make an agreement with your sponsor, if you bought a product from them for yourself, and then they say, "If 7 people use the discount code, you will get reimbursed for the product that you bought for your review!" Although, I wouldn't share that information on your blog.
Just to be sure to talk to them and be kind, courteous, and giving them details about the giveaway and when you are going to share it, and such!! 😀 Be sure to give them shout-outs in your giveaway posts with their links and logos!
And.. when doing a physical prize, such as scrunchies or what not, you need to think about shipping the winner their prize. Can you mail internationally? Or can it only be open to residents in your country? Just a few things to consider! And when you do ship the prize out, a handwritten note is always a nice touch! 😀
And always keep your sponsor in the know of what is happening, but don't feel like you have to give such personal information to them, such as your address, and such, unless you bought a product from them.
Do a Virtual Prize Giveaway!
The awesome thing about virtual giveaways is that these giveaways can be INTERNATIONAL!! You don't have to worry about shipping or sharing personal information, such as your address.
A virtual giveaway can be lots of fun!! You can offer prizes such as a free graphic design, guest posting on your blog, or a shout-out on the side of your blog.
Be creative and do something that you would want to win too! 😀 Be fun!! 😀 😀
Oh! And using Google Forms and making a graphic image for these giveaways are good too!
And.. you can have more than one winner, such as two winners! Like 2 winners will be drawn, one may get to guest post and the other a graphic design.
Although, you can do more than one winner for all giveaways, although that's up to you. I wouldn't recommend doing more than two.
Make it or Provide the Item
This is something fun you can do to express your creativity! You can do a giveaway featuring handmade bracelets that you made or a beautiful painting you did, or offering to do beautiful watercolor in cursive of their favorite Bible verse or quote, etc.
Make it something fun and special! These type of giveaways can be either virtual or via package, although it depends on what you are making!! 😀
You can even buy a product, such as a Build a Bear, or re-serve a purpose for something you don't use much anymore, such as a fancy metal tea pot in good condition.
Picking a Winner
I highly recommend using an online Wheel of Names or something like it, so that you can put the names in there, and spin it, and then boom, there is your winner.
Completely random, and no bias. You can even have another person spin it online. Oh! Although, be sure to put some people's names more than once if they won bonus entries!! And double check everything before you spin! 😉
And.. be sure to email your winners promptly and announce the winners on your blogs.

However, if your winner does not respond to you in like 3 days or more, re-spin the wheel and get a new name. You can put that in the rules too, such as, if you win and don't respond in 48 hours, a different winner will be picked, so people are aware of it. 😉
That's all I have for today, but I hope you all enjoyed this post!! If you all have any questions regarding on how to host a giveaway, please let me know or any of the other writer's here at Living the Blogging Life, and we will do our best to help you the best that we can!
In the comments- I would love to know if you have ever hosted a giveaway. What was it like? Did you do a physical packaged one or a virtual one? If you could giveaway any item as well as do a review with it, what would it be? Probably a custom pair of vans shoes or nike airs! One pair for me to review and another to giveaway!
And.. random question!! Favorite ideal outfit? Sweats? Jeans and a sweater? Dress? T-shirt and shorts? Excited to hear y'all's fashion sense!
Until next time!