It's Kaelyn@ Kaelyn's Life and Stuffed Stories here today to share some fun ideas on how to do a collab with another blogger!
Some of y'all may or may not know this, but I have recently just came back from a blogging hiatus so,if you haven't seen me as much posting on here or being active in the comments/likes, that is why. 😀
Although, I am super glad to be back and to get to talk with you all today! I always love reading y'all's comments and feedback. 😀
So.. without further ado, let's get started! 🙂
When I say "collab", I mean doing a post where you and another blogger work together on it. This can be done however in many different and creative ways.
Doing a collab is actually quite simple, all it takes is approaching a blogging friend (and they don't even have to be a blogger! they could be a sibling, friend, etc.) or that they approach you. Although, you always want to make sure that you can contact each other in some form to talk. It can be done about either via email (personal or blogging email), Google Hangouts, Instagram DM's, Pintrest messaging, etc!
If you don't know them personally, I would not give out your phone number for internet safety reasons, although that is up to you. 😀 😀
However, I have done GroupMe with bloggers before, but I was not the only person in the chat, which made me feel safer since it wasn't a one-on-one convo using my personal phone number.
And that is about all it takes when doing communication and getting it started! 😀
Oh! And a collab does not just have to have 2 people, it can have 3, 4, or more if you would like! I would recommend not doing more than 4 because then it could get a bit confusing after that, format wise.
Now, you just need a topic! And there are like, TONS of different ideas out there and I will explain a few that I have done or seen, but feel free to do something that is not listed here! 😉
Interview/Question Collab (a majority of all collabs)
This is one of the most popular collabs that I have seen out there and that is to just simply ask questions about each other! It can be one an assortment of things or it can be like on one topic.. I have done like summer question collabs and even a COVID-19 collab. I have even done a couple on one of my fav book series, Keeper of the Lost Cites by Shannon Messanger.
Quick point! Be sure to ask the same amount of questions( i recommend between 10-12 questions, give or take) and decide if y'all will answer the same questions or each of you answer different questions that the other asks.
Playlist/Music Collab
A playlist or music collab is always fun, because who doesn't like music?
There are many ways to do music collabs! You could just ask questions about music you like, do questions just over one musical genre, or you could swap playlists!
I have seen people who give each other like 10 songs to listen to and they say what they like or dislike about the song, kind of like a mini-review! 😀
Fashion Collab
Talking about clothes, hair, makeup, shoes, nails, you name it! Fashion collabs can be lots of fun.
I have done a collab before where my blogging friend and I swapped fashion tips from clothes to makeup. It was fun to see the input that they had and offered. 😀
Or you could do like outfit inspo's and talk about clothing aesthetics!
Story Collab
I have not done this before, but I have seen this collab idea and it sounds really fun!
It is where you each have the same few words or a prompt and you both write a short story or poem from it.
Or one person starts the story and the other person does the ending!
Lots of fun ideas out there!
Never Have I Ever Collab
These collabs are a blast!!! It's just playing the game Never Have I Ever and you say things like…
Never have I ever eaten a bug.
Although, if you have eaten a bug before you would say that you have and maybe when you did(or what bug). Or if you haven't then great, say that and then maybe say why you would or would not want to.

And yes, people, I have eaten a bug before, although it was a fried meelworm… , but it tasted gross in my opinion. I wouldn't recommend it, but to each their own taste buds! 😉 😛
When formatting a collab, there are a few things you can do. You can have it where you each post on your blog, but you both post both of y'all's parts of the collab.
Or.. you can have it where your friend posts your part or questions of the collab on their blog and then you post their part of it on your blog.
Overall though, these are just ideas! My hope is that this post helps you to find some guidance on how to do collabs if you are new to it, or for it to be a refresher if you have done them, and to inspire you to do one with your blogging buddy.
There are some many ideas out there that you can do from travelling, books, doing assumptions about each other, sports, flowers, etc! You can find a common interest you both have and go from there, or you can ask fun or even random questions!
Now don't ever ask TOO personal of a question such as addresses, phone numbers, their deepest secret, etc. If you ask a question and for some reason they say that they don't feel comfortable sharing, such as you asked their siblings ages, or what not, and they may say the would rather not due to internet safety, etc.
Respect that and ask a different question, with honor and kindness.
I hope that these prompts and ideas help inspire you to maybe try some of these. You won't regret it!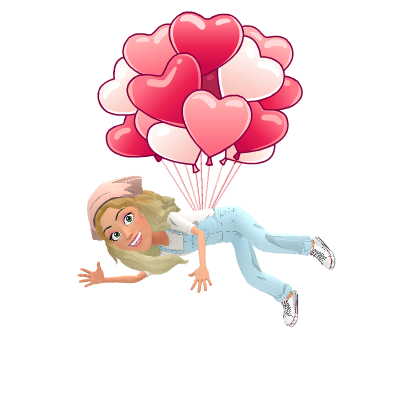 In the comments- I would love to hear if you all have ever done a collab. If so, what collabs have you done before and what ideas do you want to try? Or if you haven't, do you want to try collabs now? If so, what ideas do you have?
And random question!! Fantasy or sci-fi?
Well, that's all that I have for you all today at Living the Blogging Life!!

See you all next time!